Stephen Haas
P: 407.359.0568
F: 407.359.0700
Call to Order

$65/ea
Block Brush Refills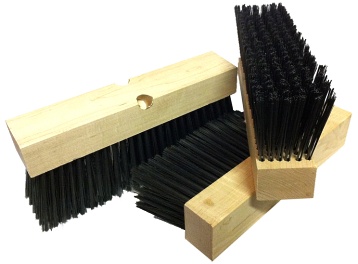 Cremation Chamber Clean-out Wood Block Brush Refill
The "block" portion of the Block Brush with Cover is easily removed by just 4 screws. You won't need to replace the entire brush head, just the block portion. Most clients buy a Block Brush with Cover and a Refill at the same time to save on freight. Since the Brush Head is shipping at a flat rate, the Refill gets a free ride.
Features:
Heavy Duty, 6 Curtains of 3.5" Steel Bristles.
12" Wood Block Refill.
Block is Refillable, Saving You Money.
Faster, Easier, More Efficient Clean Out.
No Sales Tax outside of Florida.
Price:
Call to Order
407.359.0568
Request a Call from Reliable
Leave your name and phone number and we'll call you within 24 hours.
×