Stephen Haas
P: 407.359.0568
F: 407.359.0700
Call to Order

$95/ea
Block Brush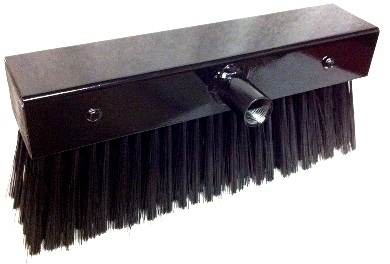 Cremation Chamber Clean-out Wood Block Brush with Metal Cover
The next generation of cremation clean-out brushes is here. This brush has 6 curtains of steel bristles. If you are still using the old style, single curtain "strip brushes" this is the upgrade you've been looking for. With so many more bristles and additional weight, you will immediately see a difference in the time and energy you spend sweeping out your chamber(s). The price will surprise you. The Block Brush with Cover is available at the same price that our larger competitors charge for the old style "strip brush". They are shipped USPS flat rate from Central Florida. West Coast clients need not worry about excessive freight costs. There is no freight mark up and there are no taxes for clients outside of Florida.
Features:
Heavy Duty, 6 Curtains of 3.5" Steel Bristles.
Faster, Easier, More Efficient Clean Out.
Easily Refillable at $65 per Refill Block.
No Sales Tax outside of Florida.
Price:
Block Brush with Cover - $95.00 Each.
Refill Block - $65.00 Each.
Call to Order
407.359.0568
Request a Call from Reliable
Leave your name and phone number and we'll call you within 24 hours.
×